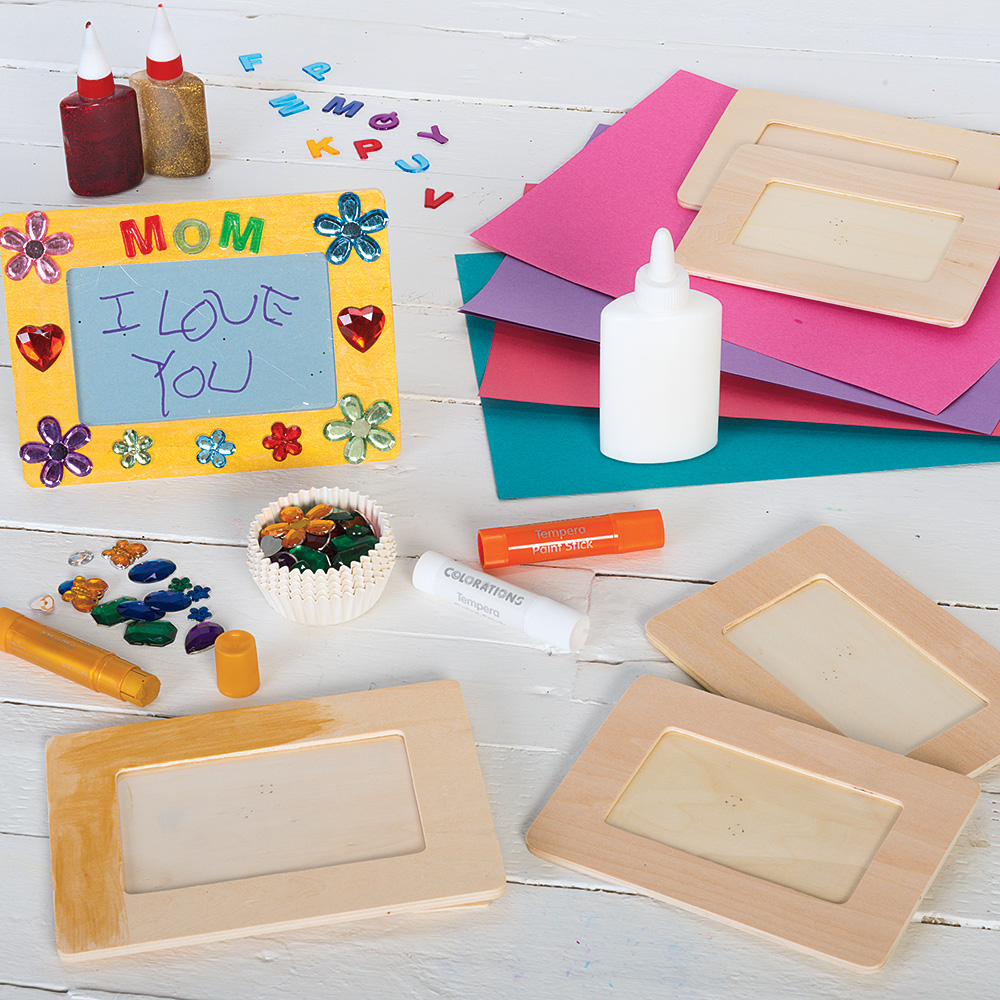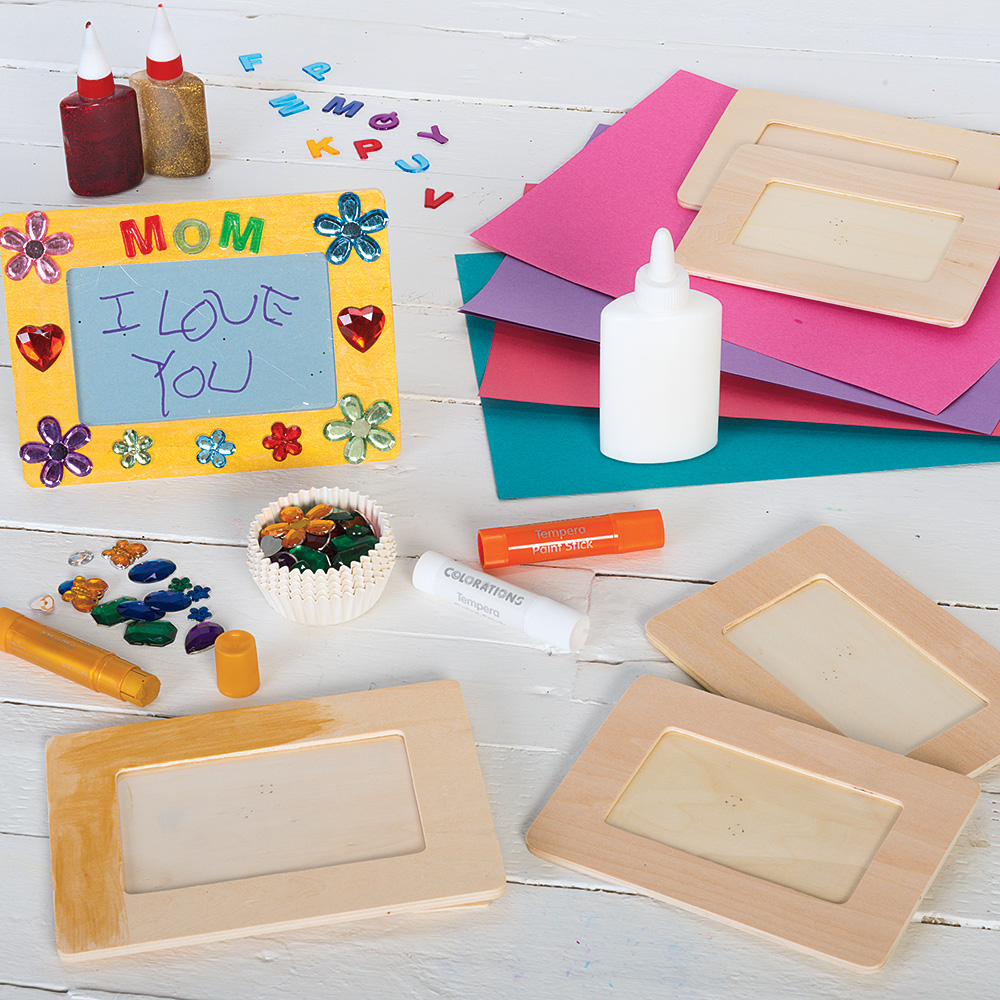 Intro
Create a unique frame for mom using collage materials. This activity encourages experimentation with color, texture and design to create a unique and personalized gift to celebrate Mother's Day.
Set Up Ideas
Place a wide variety of collage materials in the center of your workspace at arm's reach so that children can easily grab the materials they'd like to use.
Let's Get Started
Set out the materials that children will need to create these frames. They'll need wood frames, glue, paint, brushes and any collage and decorative material desired. Glitter glue, sequins and gems are perfect for this activity.
STEP 1
Begin by painting the frame and allowing it to dry completely before continuing. Drying times will vary depending on the paint used.
STEP 2
Once dry, decorate the frame with some of mom's favorite colors and shapes and add a special message or write "Mom" on the frame.
STEP 3
Write a note or take a special picture for mom and place it inside.
STEP 4
On Mother's Day, present mom with her special photo frame!
This is a great time to speak with children about their mothers. What are their favorite activities to do with mom? Do they have any special memories they'd like to share?
Tips and Tricks
For very fast drying paint you may use our tempera sticks instead of regular paint. Other options might include covering the frame with tissue paper and glue or using self-adhesive foam shapes, pom-poms, and buttons for a fast, easy, and mess-free way to decorate.
Follow up Activity
You might consider taking special Mother's Day photos for mom and adding them to your decorated frame.
---